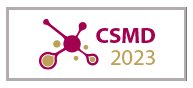 The "2nd European Conference on Clinical Studies with Medical Devices and IVDs" is scheduled to take place in Vienna on 30-31 March 2023.
This year's conference is designed to provide a wealth of information for both medical device and in vitro diagnostic clinical investigations with a particular focus on practical methods and guidance on implementing regulatory requirements.
The Conference will be chaired by Danielle Giroud, CEO at MD-Clinicals, Lausanne, Switzerland. Ms Giroud is chair of the ISO working group responsible for the development and revision of ISO 14155, the international standard for medical device clinical investigations.
Among the speakers will be Dr Maria Donawa, President of Donawa Lifescience, based in Rome, Italy. Dr Donawa is a stakeholder observer to the Clinical Investigation and Evaluation (CIE) Working Group. The CIE assists the Medical Device Coordination Group (MDCG) on issues relating to clinical investigation and evaluation of medical devices in accordance with the MDR.
Dr. Donawa is scheduled to speak at 11:30 on the first day, covering the topics of "Clinical Evidence for US Market Access and Why do Clinical Trials Leave the EU for the US?"
Further details of the program can be accessed from here.