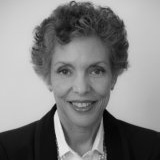 PRESIDENT
MARIA DONAWA, M.D.

Maria E. Donawa, M.D. has over thirty years of regulatory experience. A former official of the United States Food and Drug Administration Center for Devices and Radiological Health, after moving to Rome, Italy in 1986, she worked initially as an independent consultant and then founded the company now known as Donawa Lifescience Consulting, which is still based in Rome, in the historic centre, near the Colosseum.
Dr. Donawa has assembled a team of recognized experts that provide an unusually wide range of services to medical device and pharmaceutical companies. Donawa Lifescience Consulting has locations in the US and Europe providing full service CRO, regulatory, quality system/GMP, and European Authorized Representative and US Agent services to lifescience companies worldwide.
Dr. Donawa holds US degrees in pharmacy and medicine, with a post-doctoral specialty in clinical and anatomical pathology. She has also served as a United Kingdom Institute of Quality Assurance registered lead auditor, is a former member of the Global Harmonization Task Force Study Group 3 (quality management system requirements), is a former member of ISO TC 210 and a current member of ISO TC Working Group 4 (ISO standard for medical device clinical investigations), and the European Commission Clinical Investigation and Evaluation (CIE) Working Group.
In addition, for over 25 years, she was the regulatory affairs columnist for European Medical Device Technology magazine until closure of the publication in 2015; is a former member of the Board of Directors of the Regulatory Affairs Professionals Society; and, a regular speaker at US and European conferences.