FDA announces user fees for fiscal 2021
12 August 2020

Posted by:

inetika

Category:

GLOBAL NEWS
The US Food and Drug Administration (FDA) has announced the user fees that will apply to medical devices from 1 October 2020 until 30 September 2021. The fees will be: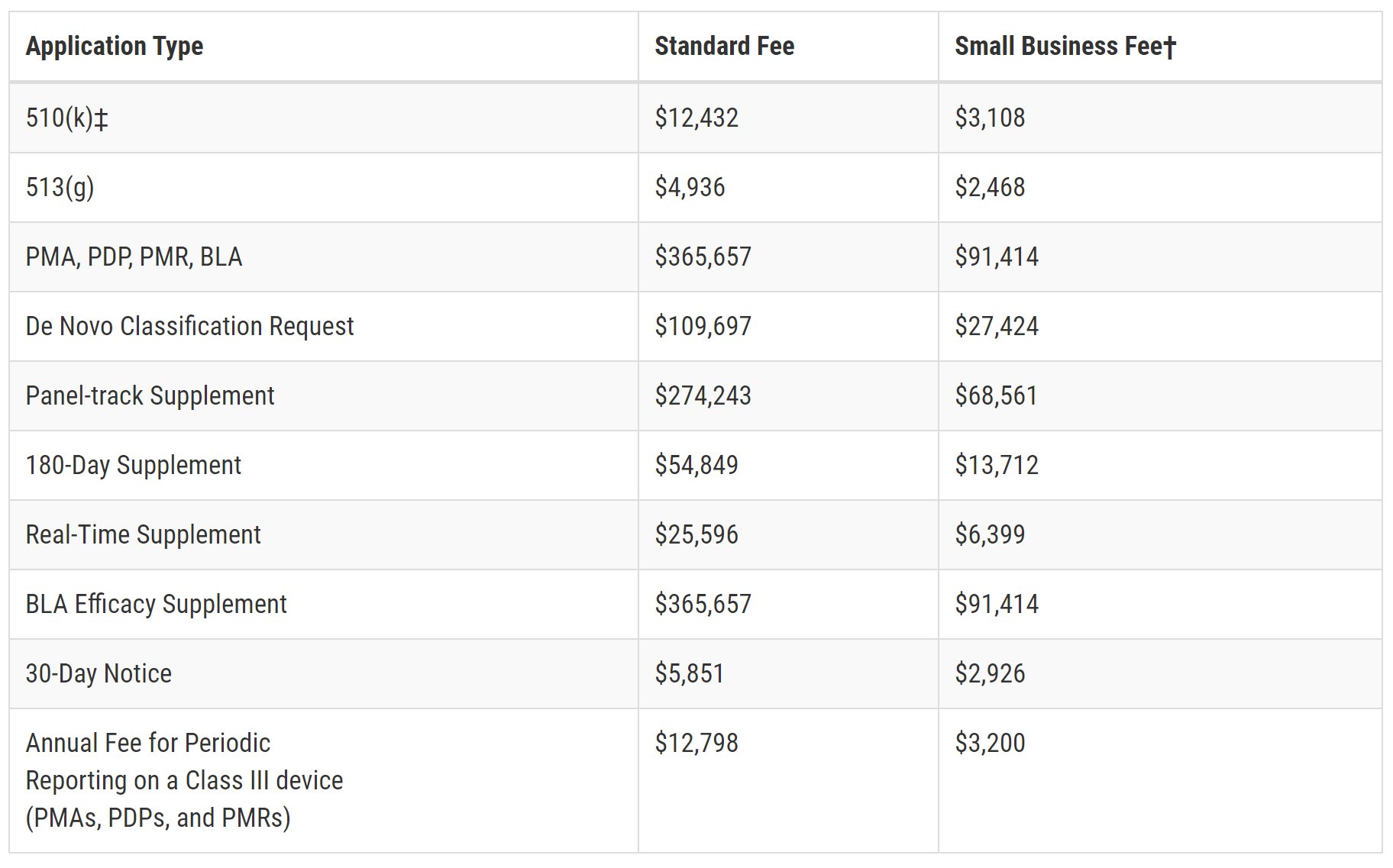 † For small businesses with an approved SBD.
‡ Note: all types of 510(k)s (Traditional, Abbreviated, and Special) are subject to the user fee. However, there is no user fee for 510(k)s submitted to the FDA on behalf of an FDA-accredited third-party reviewer.
Small businesses with an approved SBD with gross receipts or sales of $30 million or less are eligible to have the fee waived on their first PMA, PDP, PMR, or BLA.
Annual Establishment Registration Fee: $5,546.
To receive the small business discount, you must be certified by the FDA as a small business. For more information, please review the Medical Device User Fee Small Business Qualification and Certification Guidance. The FDA must first certify you as a small business before you may apply a small business fee reduction or waiver to a submission with a user fee.